THIS HASNT BEEN UPDATED IN FOREVER
….. so I decided to update it :) HMMM… Mimi ended up visiting in March! So we had a week WITH Mimi. Whattachange! It was fun :) and definitely A LOT less drama than last time. Lollzz. Uhm…. that's about it. I haven't seen Marianna and Diana in what it seems to be a long time! Probably haven't seen them in like two weeks or something. Or at least Marianne. I...
Kailani's tough day...
On Monday, Ofam, along with Klootz, went to Marianne's house just to hangout! (sad occasion number 1) Diana had cramps so she was laying in fetal position on Marianne's bed, and Kailani wanted to be a hooligan and jumped on Diana even though she said not to, so she got put to time out to stare at the wall… and ended up crying. (sad occasion number 2) Kailani continued to be a...
Hello 2011...
2010 I graduated.. I got promoted.. I actually planned something for my birthday.. I lived and laughed.. I thought this was gonna be my year to shine.. I thought for once.. I will get everything I ever wanted and then some.. I thought I could finally get into someone's heart..  I know there's more important things in life. but I just felt like rambling Many asked me...
TIME FOR THE KICK!
(knocks out) :D Mimi, you missed a fun thanksgiving of baking, bonding, surprisingly not pigging out, and watching movies. We missed you and hope you had a fabulous turkey day(:
The case of the missing Halloween candy...
SO…………………………………….. You know how people usually don't go trick or treating around our area and we always end up having tons of halloween candy left? This year, I thought we gave a lot out because the bag of halloween candy was no where to be found. I was wrong. Today, I went into mom and dads room to say hello...
10/29/10 there were no recorded deaths today.
magnifiedeyes: Everyone documented person who was alive yesterday is also alive today. The last known day that this has occurred was August 13th, 1978. My birthday(: Hehehehe. YAY!  - MO
I will not let this tumblr die down even though we have a while until it won't be needed anymore… so maybe we should change the name of this to 'A Year Without Mimi' cause it's happening. Just to let our followers out there know, Mimi has officially decided to live out in Texas for a year.  ...
i guesss...
we're all moving on with our lives… no matter how far we are… we better, at least once a year.. sit and eat cookies and ice cream and just laugh =)
I have shame.
I'm currently sitting in my business marketing class and I got a REALLY big craving for a cookie (like its different from any normal day). I contemplated whether or not to leave class to go to Starbucks to get one… but…….. I had shame ): Now I'm sitting here, cookie-less & craving. - Mo
Looks like this blog's gonna keep going for a lot longer than we anticipated.  Good thing? Bad thing? ….good. Definitely.
Our friends are too cute =)
Diana:"KIM! WHERE ARE YOU?" Kim:"In front of the water thingg at Bellagio…." Diana:"WTH? how did you get there? our hotel is 10 steps away from the club" —- Marianne:"Let's go find Richard" Sarah:"What's with all the lights? ARE WE IN VEGAS? I have school tomorrow!!" Marianne:"No, Sarah… where at...
HAHAHAHA Let's see how long this will last...
It's one lie after the other… One secret leads to many… All I ever asked was complete honesty… People think I will never find out… Sugar coating doesn't solve anything… Actions>Words I can handle the truth. Whether you think it will break me or not… A half-ass friendship is a joke to me. HAHAHA and a waste of my time…
I'M IN LOVE!!!!!
… with KAILANI! I'm pretty hyper with all the caffeine I just indulged. SOOOOOOOOOOOO here goes my randomness I'm craving a Cookies and Cream Pizookie I went shopping this past weekend but it's not enough I want to go to Norcal and party with all the people that says "HELLA" I want to be a millionaire so freakin bad I want to be able to trust again I...
This week...
California finally welcomed the fall weather: gloomy days… dark clouds… and random showers. (I can't wait for the SPRING FLING!) I have to admit.. it's been a horrible two weeks. Got into a fight (literally) with my mom… had an asian man follow me around… lost a best friend… been dealing with shady ass people.. and not getting enough sleeep.. PLUS...
Oh you fancy, huh?
Helloo from ofam in vegas! As of right now, Marianna and I are sitting in the Venetian eating Johnny Rockets! Yummsss! … Nana is at her vision expo until two or sunndin! Okay I'm thirsty. Kbye! - Mo!
breaddddd
Kailani: Hey LoLo can you buy me bread? LOLO: What kind of bread? White, wheat, bagel?.. Kailani: I want the square kind LOLO: Uhhhh Kailani: The square kind so i can put peanut butter on it. Lolo: Okkkk Kailani: Ok i gotta go poopoo. Bye LOLO Ohhh kailaniii.. she cracks me up all the time =)
Some memorable quotes
"I feel like a sausage." - Marianne "He's so smart! He knows how to use microsoft!" - Diana "It's like, at the speed of light….but slow." - Mo "Aye..you drivin??…..YOU DRANKINNNN!!!" - Diana "*sniff sniff, What's that smell? … is that…. bullshit?" - Diana "It's hot in here"...
Watch
"teehehehehehehe!"
HERRO
…… uhmmmmmmmm. I just read nana's blog, we do suck at blogging, wah! Here's a little update for you meegzie! Hm, idk what I last wrote about, but since then life hasn't changed much. Ya know, started school. This week was my first week of school and I already left a class early. Bad habits starting already. WHOOPS. Uhm, I have a job now? BBW, wasssupp. :| I'm...
because we suck at blogging..
i would like to list all the other things i suck at… -beer pong -running a mile -waking up before 7am -painting nails -being a girl -eating healthy -sleeping -calling people back -pronouncing words -shaving my legs -dieting -bloggin on this shit =) -NANA
she confessed the truth =)
So Stanley asked me if i had change for a $20. I didnt have enough.. I tried to negotiate how TWO $5 is better than ONE $20.. yaahh mean??? Kailani interrupts and said "I HAVE MONEY!" then she books it to my parents room and bust out her princess dvd At first, I thought she was gonna try and slang her dvd for her uncle's money.. BUT! HAHAHAHAHAHAHAHAHHA HAHAHAHAHAH HAHA LOL...
"How do I end up in the same old place, Faced again with the same mistakes, So..."
– move on; bruno mars (via mariaasdf)
ICE CREAM
I had a dream about ice cream. I thought maybe its because i was hungry or I was simply craving cookies and cream. But i looked it up and it meant… A dream where you see or eat ice cream often points to feelings of happiness, satisfaction and even good luck and love. To dream of a bad-tasting, tasteless or sour ice cream reflects sorrow, betrayal and loss of faith in things. To dream...
Change of Heart...
MIKO… i would call you back but its late. All I can say is.. When you find the one person who can steer you heart another direction… Take a risk.. take a chance…  I dont see a ring on that finger! hahha -NANA
IDGAF!
So Mo, Mares, Kailani, and I had dinner at BJS. Mariannne and I IMPATIENTLY waited for Mo (we were STRAVING!) (cut to our dessert conversation) Nana:"I would like an Individual Cookies n Cream" (for kailani and I to share) Marinne: "i would like same" Mo: "i would like a MINI chocolate chip" Waiter: "ok" (walks away) Mo:"Isn't an...
The story of my bug bite...
It all happened when I was sitting on the couch, sipping on my slurpee and watching LA Ink. Ya know, minding my own business. Then a little bug came up and decided to bite me. Not gonna lie, I felt it biting me, but I was so caught up in the show and my slurpee that the idea of it actually biting me which would cause me to itch didn't phase me. (btw, instead of typing "itch" I...
EGH!
there's so many important things in life and people are sooo UNAPPRECIATIVE! complaining about paying a little extra for glasses that are basically given to you for FREEE AND! their insurance is cover by the GOVERNMENT! Come on people! there are kids in other countries who live there life and don't have 20/20 vision, or medical insurance, or food to eat. Stop being so damn CHEAP! ...
she sayssss...
HI NINANG MIMI! where's porkchop? -Kailani <3
Because...
I feel like this hasn't been updated in a while! Booooooooooo! I think I can speak for all three of us that we have all been doing our own things lately. The last time I saw Nana was … memorial day? & I saw Marianne last night. Vince threw a birthday party for Kristin last night & had all of his weirdo friends over. I swear, it was like I was in a different world, cause there...
delicious art
my new friend...
Ummm… I worked today (LABOR DAY)… I figured since it wasn't busy that I should do inventory… As I sat in the back on the office… I hear this annoying sound that keeps getting closer and closer.. (meow… meow.. Meow.. Meow..MEOWWWW!). I turn around and see this Cat, who swears that he lives or belongs to one of us. I tried to *SUSH* it away. (didn't...
Watch
Lolol, Marianne has no shame! Chuck E Cheese for Matty's birthday! September 5! Today, we went to dim sum with the rest of the asians in the world for lunch! That's all(:  - Mo
Question.
What will happen to this blog once Mimi returns? …"Our Usual Days?"…"The Adventures of O-Fam?" -Marianne
Watch
Watch
Moriana
If we all combine our name, that's what it would be. Weird! Hahah. ANYWAY! My day without Mimi today was rather uneventful - actually, it was extremely uneventful. I woke up early because of stupid crows being loud on our neighbors roof right outside of my window. Then I laid in be forever. Couldn't go out because mommy had to borrow my car -______- Ate left over pizza for lunch while...
ohh diana...
sooo..we're talking about diana's band-aid &apparently to her, purple is mediocre. wtf?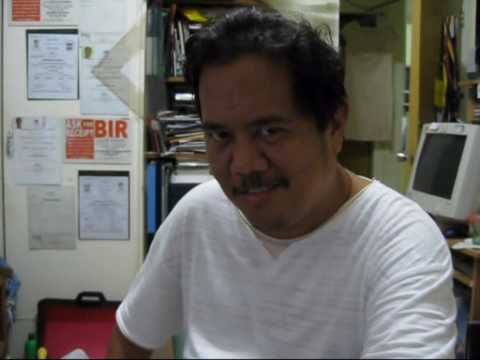 UHHHHHHHH...
Nana: we really need to be reality stars
Nana: lets call mtv
Me: ...
Me: UHHHHHHHHHHHHH
Nana: instead of fist pump we can leg jiggle
- Mo
Hai!
DIDYAMISSME!? I feel like I haven't posted on this for a while, but we all know that's a lie! Anyway, my life without Mimi lately has been pretty good, other than my parents being lame and keeping my car away from me for three days. Ugh, I felt like a child without my car cause they insisted on dropping me off to places I needed to go. I got my car back today though! WAHOOO! &,...
the CONSEQUENCES of being HUNGRY!
I'm on my lunch break. You would be amazed at how much stuff i could do in an hour. As i wait for my spam to cook. I want to take this time and express how I cut myself trying to eat a damn PEACH! at work. This is what I get for being impatient and super hungry! And I'm stuck with this ginormoouuussss band-aid and I figured what I could and could not do.. BLUE! This is how it...
what brings me down. will only make me stronger
All weeek I wanted to go to LA, just to get away and do something spontaneous. So my friend rescued me from my boredom and explored the night life of the Grove =)  I was trying to find Ben a jacket when he gets cold and to protect them from harm. But no successsssssss!!!!! Anyways, I love strolling around, people watching, spending time with good company, and just laughing, venting, and not have...